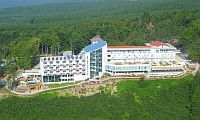 Ózon Hotel Mátraháza**** Hungary
3233 Mátraháza, Ózon u. 1.
Phone: 00-36-1-2279614
Hotel video
Hotel Residence Ozon **** Conference & Wellness Hotel awaits its guests in Matrahaza, at the foot of Mountain Kekes, in a charmed forest, 710 ms above the sea-level. Hotel Residence Ozon is located in a special natural environment, at the territroy of a 3,2 hectare ancient forest leisure park, so all the points of the hotel offers a breath-taking panoramic view to Kekes. The elegantly equipped rooms of Hotel Residece Ozon reflect the feeling of home-like warmth. The hotel offers a wellness- and sauna world with an area of 1000 m², active leisure programs, a restaurant with wide gastronomic selection and a modern conference centre. Be it a family holiday, a wellness weekend or a business travel - Hotel Residence Ozon provides an unforgettable experience to everyone.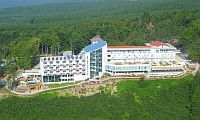 ✔️ Őszi kikapcsolódás félpanzióval Mátraházán (min. 2 night)

2023.09.01 - 2023.10.20
Őszi kikapcsolódás a Hotel Ózonban (min. 2 éj) 39.690 Ft / fő / éj ártól hétköznap / félpanzió / wellness használat / Barlang Spa / ingyenes parkolás / ingyenes wifi /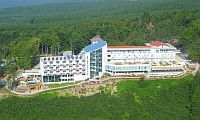 ✔️ Október 23. hétvége Mátraházán az Ózon Hotelben (min. 3 night)

2023.10.20 - 2023.10.23
Október 23. hétvége Mátraházán az Ózon Hotelben (min. 3 éj) 41.895 Ft / fő / éj ártól / félpanzió / wellness használat / Barlang Spa / ingyenes parkolás / ingyenes wifi /