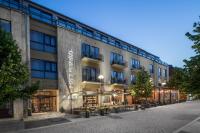 Bonvital Wellness & Gastro Hotel Hévíz**** Hungary
8380 Hévíz, Rákóczi u. 16-18.
Phone: 00-36-1-2279614
Hotel video
The newly-built Bonvital Wellness & Gasztro Hotel Hévíz **** superior in Heviz awaits its guests longing for relaxation and recovery from January 2013. within a few minutes walk from the thermal lake. The hotel is connected to the St. Andras Hospital via a heated passage, so the medical treatments of Hotel Bonvital **** can be combined with the hospital's treatments. Hotel Bonvital in Heviz is with exclusive double rooms, a wide range of wellness and medical services at the guests' disposal.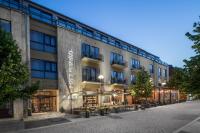 ✔️ Őszi hétvégi kikapcsolódás a Bonvital Hotelben (min. 2 night)

2023.09.01 - 2023.10.20
Őszi hétvégi kikapcsolódás a Bonvital Hotelben (min. 2 éj) 29.900 Ft / fő / éj ártól / félpanziós ellátás / korlátlan wellness használat / fürdőköpeny / ingyenes WiFi /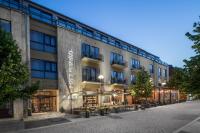 ✔️ Őszi hétköznapi akció a Bonvital hotelben (min. 2 night)

2023.09.01 - 2023.10.20
Őszi hétköznapi akció a Bonvital Hotelben (min. 2 éj) 24.900 Ft / fő / éj ártól / félpanziós ellátás / korlátlan wellness használat / fürdőköpeny / ingyenes WiFi /