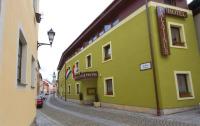 Palatinus Szálló Sopron
9400 Sopron, Új utca 23.
Phone: 00-36-1-2279614
Hotel video
Hotel Palatinus Hostel awaits the visitors of Sopron in the historical city centre with single and double superior rooms, apartments, closed parking places and free WiFi Internet access, available in all areas of the hostel. Due to the affordable prices of the 1st class quality hostel, Hotel Palatinus is a popular destination for both Hungarian and Austrian travellers.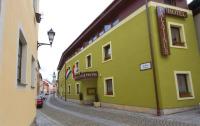 Őszi-téli hétköznapi akció Sopronban a Palatinus Hotelben (min. 2 night)

2022.09.01 - 2022.12.20
Őszi-téli hétköznapi akció Sopronban a Palatinus Hotelben (min. 2 éj) 15.900 Ft / fő / éj ártól / bőséges büféreggeli / ingyenes wifi / vacsora a Jégverem Fogadóban /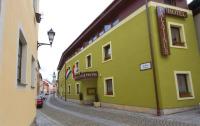 Őszi-téli hétvégi akció Sopronban a Palatinus Hotelben (min. 2 night)

2022.09.01 - 2022.12.20
Őszi-téli hétvégi akció Sopronban a Palatinus Hotelben (min. 2 éj) 16.750 Ft / fő / éj ártól / bőséges büféreggeli / ingyenes wifi / vacsora a Jégverem Fogadóban /