✔️ Palatinus Hotel Sopron ****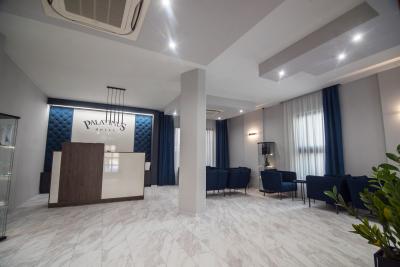 Hotel Palatinus**** Sopron
Hotel Palatinus is situated in the centre of Sopron, only 200 m from the "Tűztorony" (Firewatch), the symbol of Sopron.
Hotel Palatinus is the best choice for those who are looking for affordable accommodation in the city centre of Sopron.
Due to the central location of the hostel, the sights of Sopron can be reached within a few minutes of walk. Discover Sopron, the town of loyalty, which offers several cultural programs for tourists and spend the night in Hotel Palatinus Hostel!
The 1st class quality Palatinus Hotel awaits its guests with non-smoking rooms, suites, closed parking places and wireless Internet connection. The hostel in Sopron offers wake up calls and taxi ordering for its guests. The hostel accepts foreign currency and credit cards as well.
Hotel Palatinus can accommodate 70 persons, offering single and double rooms and apartments for the hostel guests. The rooms are equipped with coloured SAT TV and bathroom with shower.
In all areas of the hostel wireless Internet connection is available free of charge.
The guests of Palatinus Hostel can have their half board meals in the neighbouring Jégverem Inn, where they can choose from Hungarian and international dishes.
Sopron is one of the most visited tourist centre in Hungary with its renovated mostly mediaeval buildings, churches, mansions, ancient monuments and with its fizzy life. The city offers several cultural programs and festivals for the visitors of Sopron.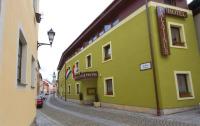 ✔️ Őszi-téli hétköznapi akció Sopronban a Palatinus Hotelben (min. 2 night)

2023.09.01 - 2023.12.20
Őszi-téli hétköznapi akció Sopronban a Palatinus Hotelben (min. 2 éj) 14.240 Ft / fő / éj ártól / bőséges büféreggeli / ingyenes wifi /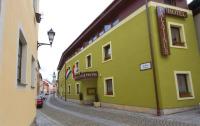 ✔️ Őszi-téli hétvégi akció Sopronban a Palatinus Hotelben (min. 2 night)

2023.09.01 - 2023.12.20
Őszi-téli hétvégi akció Sopronban a Palatinus Hotelben (min. 2 éj) 16.440 Ft / fő / éj ártól / bőséges büféreggeli / ingyenes wifi /