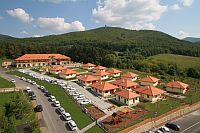 ✔️ Szalajka Liget Hotel Szilvásvárad
3348 Szilvásvárad, Park u. 25.
Phone: 00-36-1-2279614
Hotel video
Hotel Szalajka Liget **** and Apartment Houses are located in Szilvasvárad, near the Bukk National Park. The holiday resort, easy to reach by car on the M3 highway, awaits its guests with 27 double rooms, 4 family rooms and 13 apartment houses. Hotel Szalajka Liget and Apartment Houses has an own top quality wellness area, with Finnish sauna, infrared sauna, steam bath, aromatic chamber, salt chamber, jacuzzi and outdoor pool. In the hotel restaurant, available for up to 130 people and – in case of nice weather – on the garden terrace guests can taste traditional Hungarian dishes. The eight section rooms can be joined into one large event room which can host 130 people. Both Eger and Szilvasvarad offer excellent programme opportunities.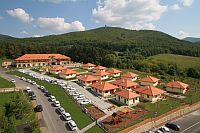 ✔️ Téli akciós hétvégék félpanzióval Szilvásváradon (min. 2 night)

2023.01.13 - 2023.03.04
Téli akciós hétvégék Szilvásváradon (min. 2 éj) 24.000 Ft / fő / éj ártól / félpanzió / wellness részleg / Szalajka Relax Park térítésmentes szolgáltatásai / ingyenes wifi /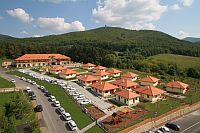 ✔️ Akciós vakáció félpanzióval Szilvásváradon (min. 2 night)

2023.07.10 - 2023.08.27
Akciós vakáció félpanzióval Szilvásváradon (min. 2 éj) 30.000 Ft / fő / éj ártól / félpanzió / wellness részleg / Szalajka Relax Park / ingyenes wifi /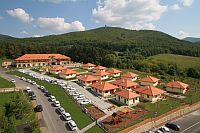 ✔️ Nyári 4 éjszakás akció félpanzióval Szilvásváradon (min. 4 night)

2023.07.10 - 2023.08.27
Nyári 4 éjszakás akció félpanzióval Szilvásváradon (min. 4 éj) 27.500 Ft / fő / éj ártól / félpanzió / wellness részleg / Szalajka Relax Park / ingyenes wifi /