✔️ Hotel Vital Zalakaros ****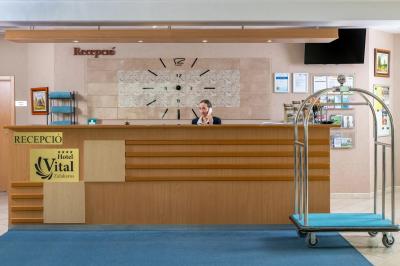 Hotel Vital Zalakaros **** Afforbable wellness hotel in Zalakaros, Hungary

Hotel Vital **** is located in Zalakaros, in the west corner of Lake Balaton. The renewed wellness department of the hotel is the perfect place for a romantic getaway, for family vacation or for a business trip.

Rooms:
Hotel Vital **** offers air conditioned, renewed rooms and apartments with balconies on 3 floors. The rooms are non-smoking, can include an extra bed and have a bathroom with shower, toilet and sink.
Standard equipment of the rooms: satellite TV, minibar, hairdryer, internet access.
Double rooms can include extra bets for 2 persons.
Family apartments have a larger surface, 2 rooms and a bathroom.
In the living room there is a pull-out sofa bed and maximum 3 extra beds can be put in the room.
The luxus apartment has a 55 m2 surface with 2 rooms. The living room has a pull-out sofa bed, in the bathroom there is a massage shower and the toilet can be found in a separate space. Maximum 3 extra beds can be placed in the room.

Gastronomy:
Hotel Vital **** has a renewed restaurant named La Vita, where guests can choose from a large variety of Hungarian and international dishes.
Beside the buffet breakfast and dinner, guests have the opportunity for a 3-course lunch chosen from the menu. The restaurant also offers a large variety of drinks that can be a fine wine or the Hungarian drink speciality, palinka.

Wellness:
The Oasis wellness department of Hotel Vital**** offers different activities for everyone on a surface of 600 qm.
In the wellness area a continuously deepening pool (27-30 C), 6 leisure pools with bubble bath elements (32-34 C), an outdoor termal jacuzzi (36-38 C), 2 Finnish and 1 infrasauna await our guests.
The fitness room offers from the running machine to the amplifiers everything that satisfies our guests needs.

For a fee, guests have the possibility to choose from different massage types (therapeutic massage, relaxation massage, Swedish massage, foot massage).

Free time:
For the ones who love the nature, Hotel Vital Zalakaros **** offers different outdoor activities. Trips around the Small-Balaton, bicycle trips or even sightseeing trips to Galambok, Zalavár, Keszthely or to the Sumeg Castle are also available.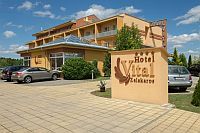 ✔️ Téli akciós hétköznapok a Vital Hotelben Zalakaroson (min. 5 night)

2023.09.01 - 2023.12.22
Téli akciós hétköznapok a Vital Hotelben Zalakaroson (min. 5 éj) 16.900 Ft / fő / éj ártól hétköznap / félpanzió / korlátlan wellness részleg használat / fürdőköpeny és törülköző / ingyenes WiFi /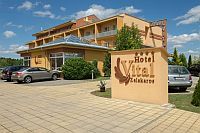 ✔️ Őszi feltöltődés akció Zalakaroson (min. 3 night)

2023.09.01 - 2023.12.22
Őszi feltöltődés akció Zalakaroson (min. 3 éj) 18.900 Ft / fő / éj ártól hétköznap / félpanzió / korlátlan wellness részleg használat / fürdőköpeny és törülköző / ingyenes WiFi /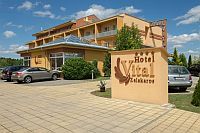 ✔️ Őszi csobbanás félpanzióval Zalakaroson (min. 2 night)

2023.09.01 - 2023.12.22
Őszi csobbanás Zalakaroson (min. 2 éj) 19.900 Ft / fő / éj ártól hétköznap / félpanzió / korlátlan wellness részleg használat / fürdőköpeny és törülköző / ingyenes WiFi /