✔️ Mamaison Hotel Andrássy Budapest ****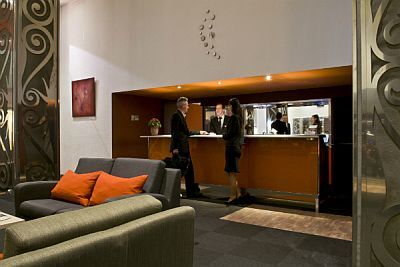 Mamaison Hotel Andrassy Budapest - Four-star superior hotel at affordable price at Andrassy Road
Location:
Hotel Andrassy is located in Budapest's business, governmental and touristic district, in the vicinity of the famous Heroes' Square, at Andrassy Road that has been part of the prestigious World Heritage since 2002. The hotel is easily accessible from Liszt Ferenc National Airport as well as from the railway stations.
Rooms:
Mamaison Hotel Andrassy awaits its guests with 61 double rooms and 7 suites. All of the rooms are equipped with air-conditioning, safe, satellite TV, in-room movies, minibar, direct-dial phones, writing-desk, free WiFi Internet access and bathroom with massage shower or bathtub.
The elegant and romantic Junior Suite provides the full comfort and relaxation thanks to its own terrace and the jacuzzi in the bathroom.
The spacious Ambassador Suite awaits guests longing for luxury with a separate living room, fireplace, large balcony, pull-out couch and jacuzzi. The hotel's largest suite, the Business Suite has a huge double bed and bedroom, living room with fireplace and a meeting room for 6 persons.
Gastronomy:
The flavours of Baraka Restaurant in Mamaison Hotel Andrassy blend East and West. The rich meal selection includes inter alia fish and seafood delights, vegetarian dishes, specialities made from beef and lamb as well as special desserts. In summer the Baraka Restaurant is broadened with a beautiful terrace overlooking the Andrassy Road.
Events, meetings:
Hotel Andrassy offers an exclusive venue for the arrangemet of meetings and events up to 80 persons. The hotel is at the guests' disposal with a conference room with modern technical and audiovisual devices and natural lightning, gratis program organization service and gratis event planner dedicated to the meetings.
Wellness services:
Guests of Mamaison Hotel Andrassy can use the wellness facilities of the nearby sister hotel Mamaison Residence Izabella - free of charge: modern fitness center, massage centre, gym, sauna, exercise rooms, cardio devices. The hotel is situated about 300 meters away from the world-famous Szechenyi Bath, wich is one of the largest bath complexs of Europe with 15 thermal pools. Mandala Day Spa is located also in the vicinity of the hotel, where a wide range of body- and face treatments is available.