✔️ Apartman Hotel Sárvár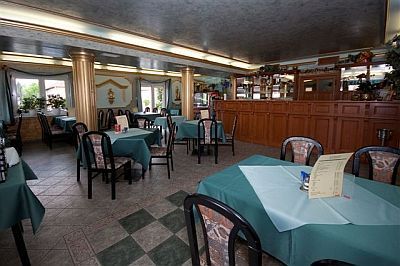 Apartman Hotel Sarvar *** - Sarvar
Apartman Hotel Sarvar is located only a few hundred meters far from the city center, next to the 10 hectare large Arboretum and botanic garden, providing a quiet and calm environment in Sarvar. The guests of the 3-star apartment hotel can easily reach the Spa and Wellness Centre of Sarvar, offering excellent quality medicinal water and medical treatments. In Apartman Hotel Sarvar special attention is payed to ensure the hotel guests undisturbed relaxation and to create all the necessary conditions for recreation.
Apartman Hotel Sarvar offers air-conditioned double and triple rooms and apartments. Each apartment in Apartman Hotel Sarvar has a stylishly furnished living room, bedroom, bathroom and a well equipped kitchen. The hotel's spacious family apartments can accommodate 2-5 persons.
All of the rooms in Apartman Hotel Sarvar are equipped with bathroom, telephone, color TV, refrigerator. Free wireless (WiFi) Internet access is available for hotel guests having a laptop.
Leisure activities and services in the 3-star Apartman Hotel Sarvar: billiard, table tennis, own garden, grilling, sun beds and transfer from the bus or railway station.
The family atmospheric air-conditioned restaurant of Apartman Hotel Sarvar, open every day between 7:00 - 22:00, offers traditional Hungarian and Mediterranean dishes.
Besides the aparthotel's 15-year-old restaurant the guests can have the delicious dishes on the terrace as well. The restaurant's big hall - suitable for 50 persons - and the small hall - ideal for 20 persons - are ideal places for family gatherings or business events as well.
Guests of Apartman Hotel Sarvar can park their cars in the hotel's closed court free of charge.
Apartman Hotel Sarvar awaits its guests with a wide range of services which ensure pleasant relaxation. For the hotel guests free dental examination is provided upon request. Furthermore beauty salon, massages, pedicure, manicure and hair dresser ensure the comfort of the guests in Apartman Hotel Sarvar.